Personalized Protein Powder 240g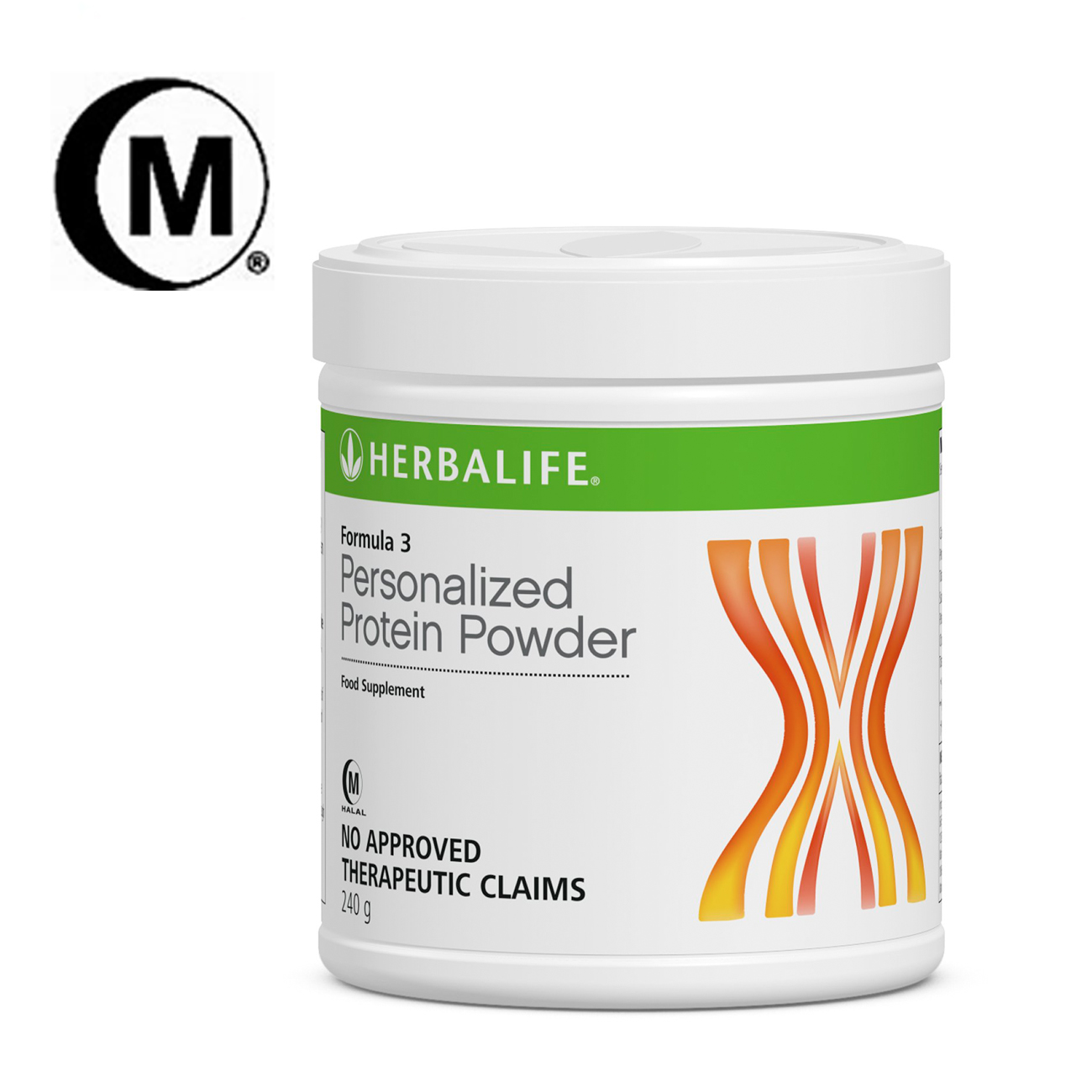 SKU 0242
Recommended Retail Price ₱ 1,814
Product Overview
Personalized Protein Powder is formulated with a blend of good quality soy and fast absorbing whey protein to support lean body mass while keeping you feeling full longer when mixed with Formula 1 Nutritional Shake Mix. It is low in carbohydrates and calories.
What are the key ingredients?

Soy Protein and Whey Protein Concentrate
How do I take it?

The perfect way to boost and optimize your protein intake. This versatile product can be consumed in two delicious ways. Prepare it as a tasty, calorie-controlled high protein snack or add it to your favorite Formula 1 Nutritional Shake Mix for an indulgent, creamy drink.
Ingredient Information

Quality Soy Protein Isolate - Soy protein provides a good and complete source of essential amino acids which helps your body to build and repair cells and body tissue. Protein is important for many body processes such as immune response, and production of hormones and enzymes.
Fast-absorbing Whey Protein Concentrate - Easily digested and is readily absorbed by the body efficiently to optimize protein uptake that is needed to fuel your nutritional need
Who is it suitable for?

Those who want to boost and optimize their protein intake.
Those who are practising weight management as it supports a feeling of fullness longer when combined with Formula 1 Nutritional Shake Mix.
Those who want support in building lean body mass.
Those who want to enjoy a healthy protein snack.
Those whose diet may lack protein
*Herbalife Nutrition products are not intended to diagnose, treat, cure or prevent any disease.

Mahalagang Paalala: Ang Personalized Protein Powder ay hindi gamot at hindi maaaring gamiting panggamot sa anumang uri ng sakit.