Niteworks® 150g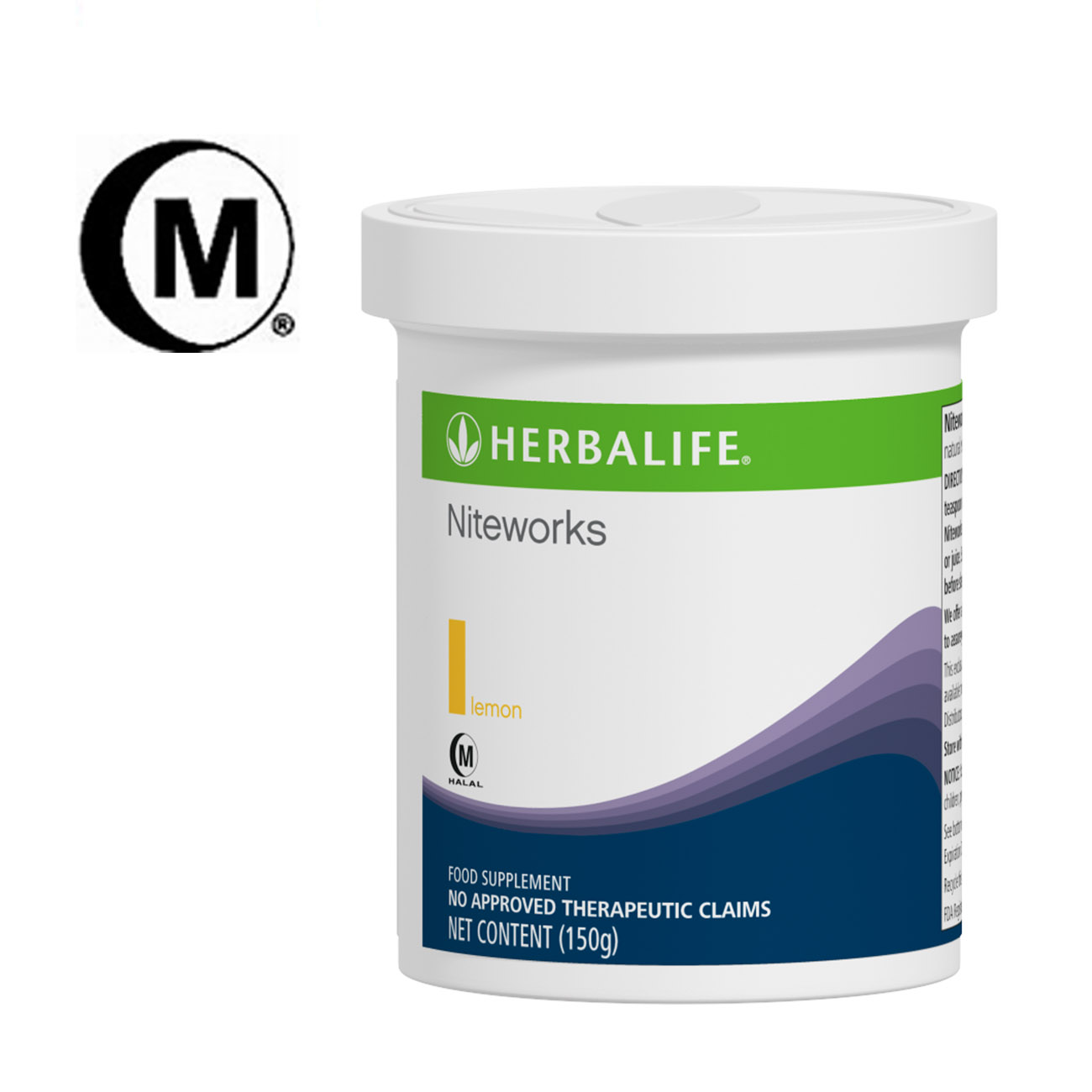 SKU 3150
Recommended Retail Price ₱ 4,327
Product Overview
Niteworks is a revolutionary dietary supplement that contains a unique blend of L-Arginine and L-Cirtrulline with antioxidants.
- Dr. Louis Ignaro, Ph.D.

Member, Herbalife Nutrition Advisory Board
Nobel* Laureate in Medicine
Nobel Prize in medicine for his discovery of the importance of Nitric Oxide to the cardiovascular system.
What are the key ingredients?

Proprietary Blend consisting of L-Arginine, L-Citrulline,  L-Taurine, Lemon Balm Extract & Alpha-Lipoic Acid
Folic Acid
Vitamin C & E
Ingredient Information

Proprietary Blend (L-Arginine, L-Citrulline, L-Taurine, Lemon Balm Extract & Alpha-Lipoic Acid) - Help support production of Nitric Oxide used to maintain blood vessel tone and elasticity for vascular and circulatory system.
Folic Acid - May help to improve and support Nitric Oxide bioavailability3.
Vitamin C & E - Act as antioxidants to combat free-radical damage and oxidative stress
How do I take it?

Mix one scoop (One teaspoon or about 5 grams) of Niteworks with 120ml of cold water or juice. Suggest drinking at night or before sleep.
Who is it suitable for?

Those who want to support healthy Nitric Oxide production in their body.
Those who want to improve their circulatory health.
Those who want to improve on their vascular health (e.g. varicose veins).
Those who lead a busy and stressful lifestyle.
Those who have an unhealthy and imbalanced diet.
1. Moncada S, Higgs EA. The discovery of nitric oxide and its role in vascular biology. BrJ Pharmacol. 2006;147 1:S193–201.

2. Furchgott RF, Ignarro LJ, Murad F. Discover concerning nitric oxide as a signaling molecule in the cardiovascular system. Nobel Prize in Medicine and Physiology 1998.
3. https://www.ncbi.nlm.nih.gov/pmc/articles/PMC5155615/
*The Nobel Foundation has no affiliation with Herbalife Nutrition and does not review, approve or endorse Herbalife Nutrition products.
*Herbalife Nutrition products are not intended to diagnose, treat, cure or prevent any disease.
Mahalagang Paalala: Ang Niteworks ay hindi gamot at hindi maaaring gamiting panggamot sa anumang uri ng sakit.