Herbalife 24 Rebuild Strength Chocolate 1000g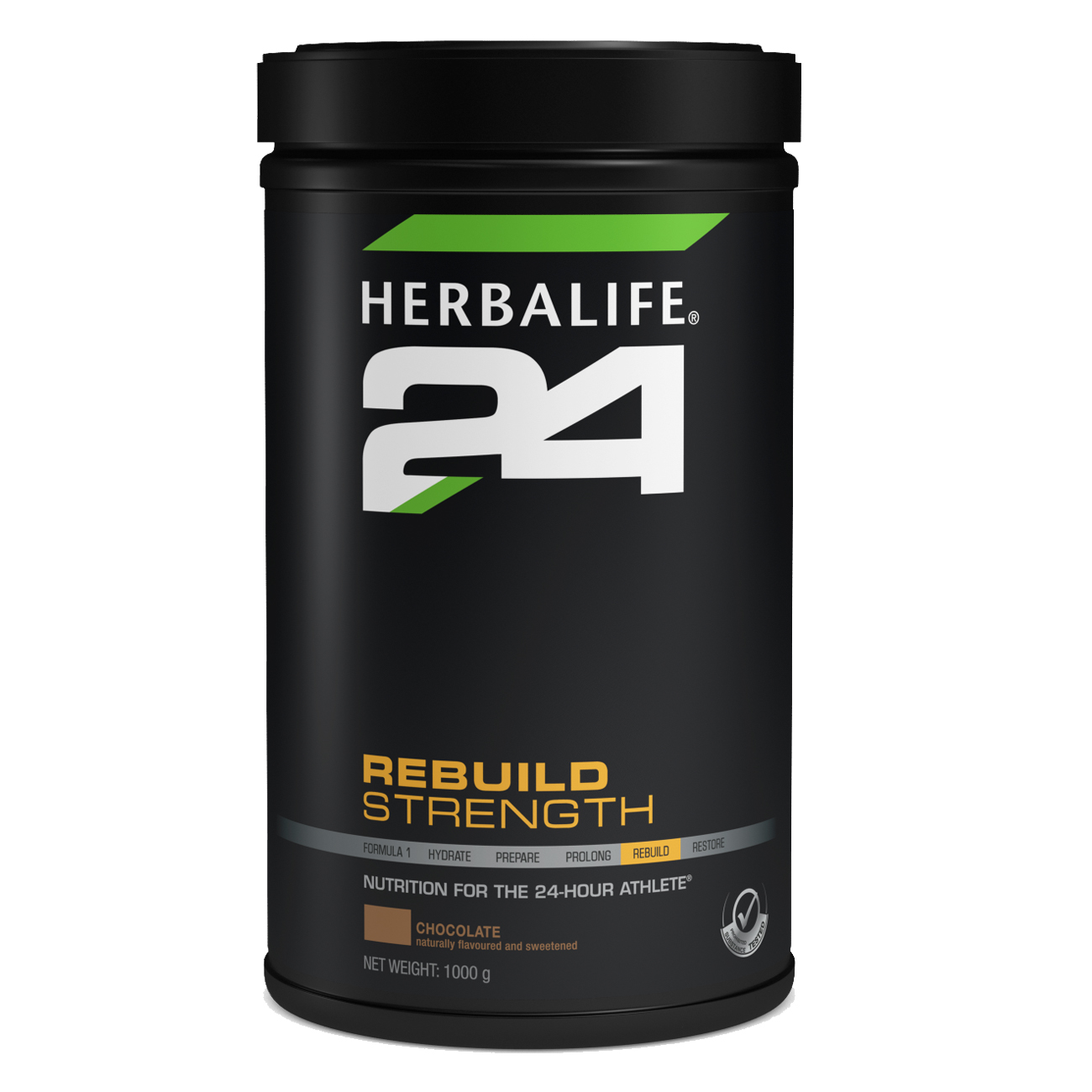 SKU 1417
Recommended Retail Price ₱ 5,660
Product Overview
For immediate and sustained muscle recovery with a blend of whey and casein proteins that helps to rebuild muscles over a multi-period of exercises.
What are the key ingredients?

Milk Protein
Whey Protein
L-glutamine
BCAAs (Branched-Chain Amino Acids)
How do I take it?

Mix 2 scoops (50g) with 240ml of water or liquid of your choice. Shake vigorously. Consume one shake per day within 30 minutes following physical activity.
Ingredient Information

24g whey and casein protein create a rapid and sustained protein-building state. Help rebuild muscle and speed recovery.
Who is it suitable for?

Those who leads an active lifestyle.
Those who wants to maintain lean muscle mass.
Those who wants to support muscle recovery.
*Herbalife Nutrition products are not intended to diagnose, treat, cure or prevent any disease.

Mahalagang Paalala: Ang Herbalife24 Rebuild Strength ay hindi gamot at hindi maaaring gamiting panggamot sa anumang uri ng sakit.