Herbalife 24 Formula 1 Sport Creamy Vanilla 524g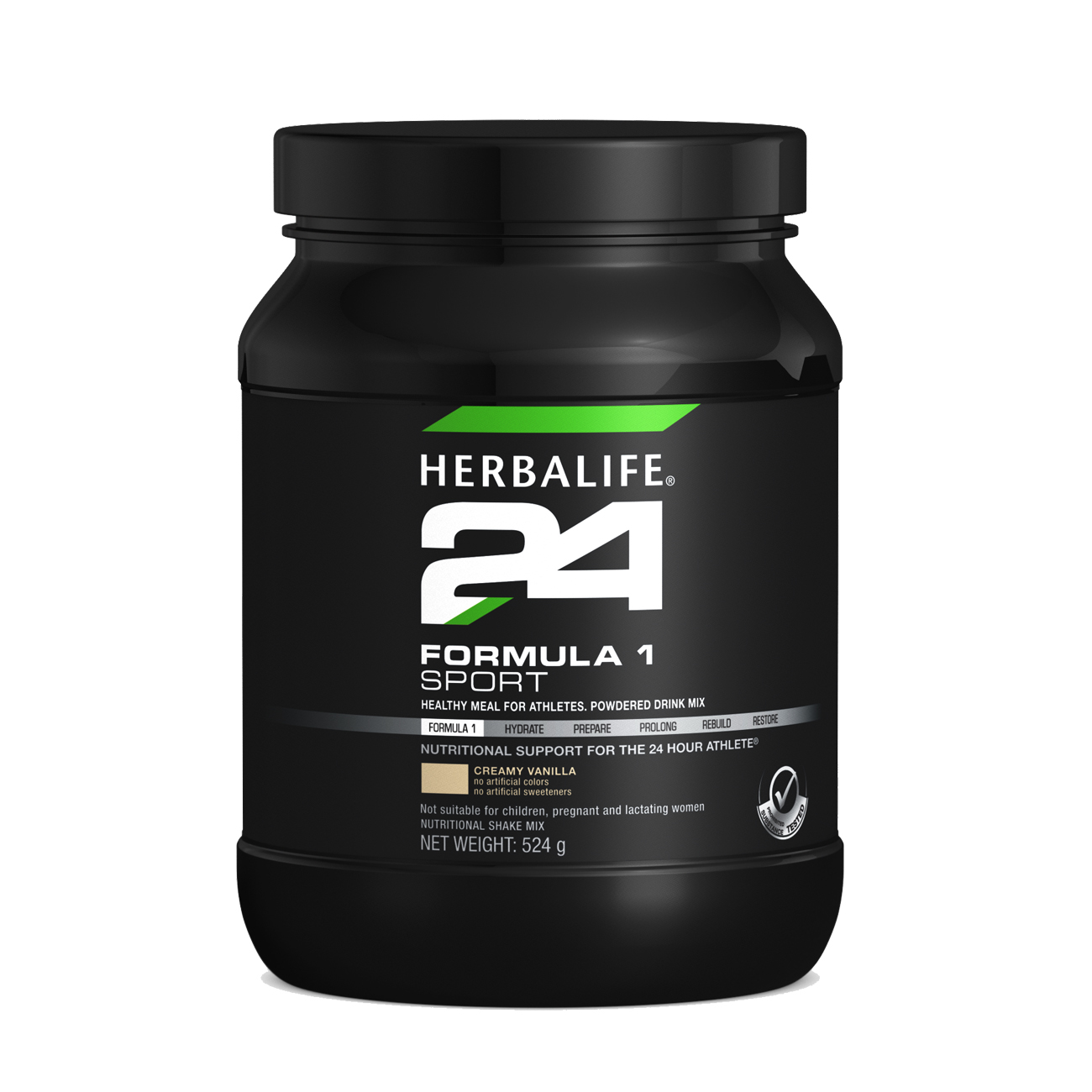 SKU 1521
Recommended Retail Price ₱ 2,416
Product Overview
Herbalife24 Formula 1 Sports is specifically formulated to cater for every athlete's daily dietary needs providing a good source of quality protein derived from Milk Protein Isolate to help in the development of lean body mass.
What are the key ingredients?

Milk Protein Isolate (whey and casein)
L-Glutamine
Vitamins & Minerals
How do I take it?

Blend or stir 2 scoops of Herbalife24 Formula 1 Sport with 250 ml of water or non-fat milk anytime of the day.
Ingredient Information
Concentrated milk protein for immediate and sustained protein digestion to support lean muscle mass.
Balance of complex and simple carbohydrates provide quick and sustained energy.
Supports a healthy immune system.
Antioxidants vitamin C and E to combat exercise induced oxidative stress.
Who is it suitable for?

Those who are not eating a well-balanced diet.
Those who need additional protein requirements.
Those who are serious about their fitness performance.
Those who actively engage in exercises.
Those who experience delay onset muscles soreness.
*Herbalife Nutrition products are not intended to diagnose, treat, cure or prevent any disease.

Mahalagang Paalala: Ang Herbalife24 Formula 1 Sport ay hindi gamot at hindi maaaring gamiting panggamot sa anumang uri ng sakit.