Formula 1 Nutritional Shake Mix Canister Dutch Chocolate 550g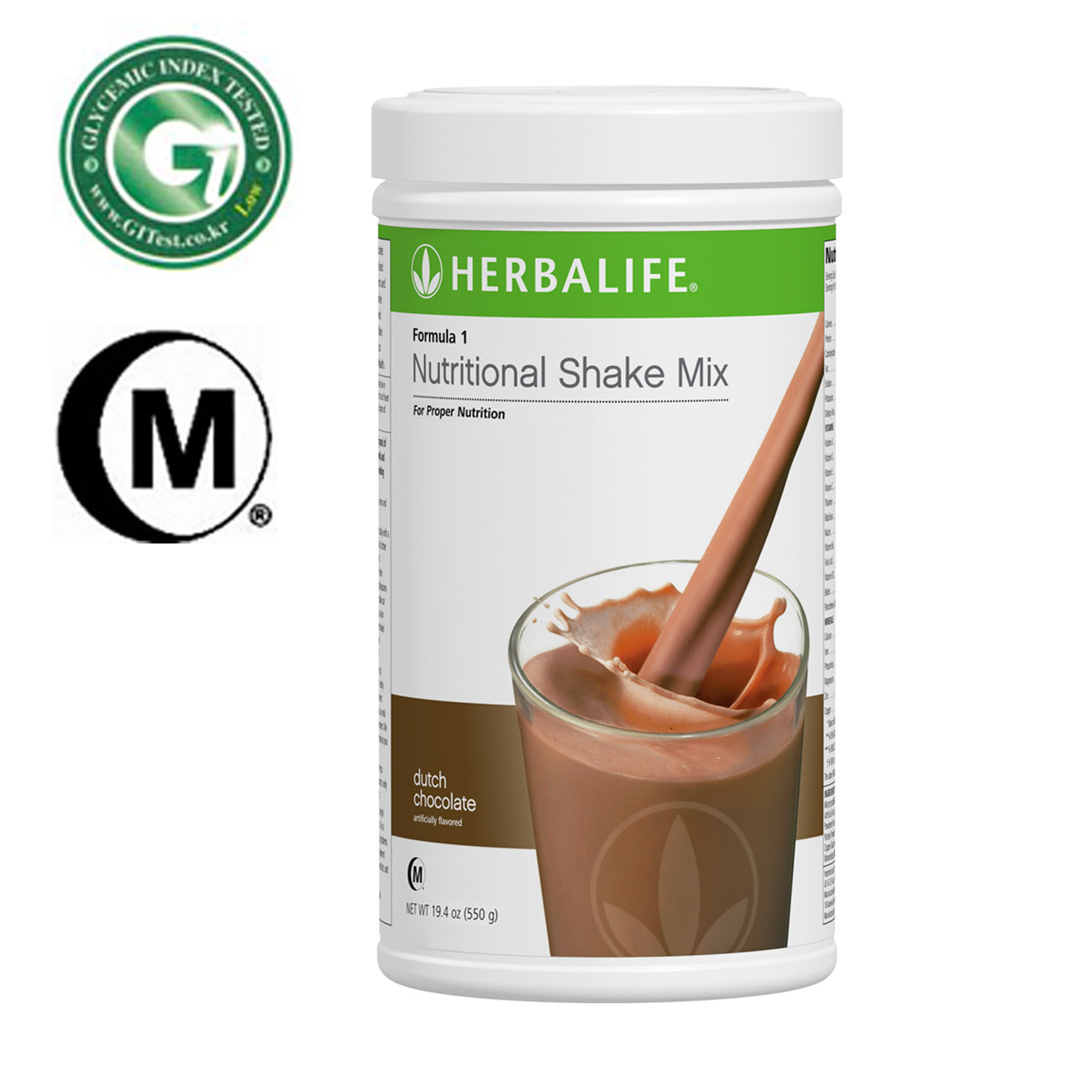 SKU 0128
Recommended Retail Price ₱ 1,915
Product Overview
We make every calorie counts with the right essential nutrients to help you achieve your goals. As your healthy breakfast, have your Formula 1 Nutritional Shake Mix that is packed with nutrients with the smooth natural cocoa taste of Dutch Chocolate.
What are the key ingredients?

Vitamins & Minerals, Proteins, Calcium, and Antioxidant A, C & E.
Ingredient Information

Quality Soy Protein - Soy Protein provides a good complete source of essential amino acids which helps your body build and repair cells and body tissue. Protein is important for many body processes such as immune response, production of hormones and enzymes.
Vitamins & Minerals - Contains a blend of water and fat soluble vitamins with essential minerals to help your body function optimally.
Antioxidants A, C & E - Act as free-radical scavengers to help you combat oxidative damage.
Calcium - Helps in supporting healthy development of strong bones and teeth.
How do I take it?

Add two tablespoons of Formula 1 Nutritional Shake Mix with 250ml of non-fat milk or soy milk, and enjoy.
Who is it suitable for?

Those who do not have a balanced meal.
Those who want to achieve their weight management goals.
Those who have irregular meals.
Those who do not have time to have a healthy breakfast.
Those who want to optimize their protein intake.
Those who are struggling to get enough nutrients from their diet due to a hectic or on-the-go lifestyle.
*Herbalife Nutrition products are not intended to diagnose, treat, cure or prevent any disease.

Mahalagang Paalala: Ang Formula 1 Nutritional Shake Mix ay hindi gamot at hindi maaaring gamiting panggamot sa anumang uri ng sakit.